Leaving from Île Sainte-Hélène
Boarding point
Parc Jean-Drapeau landing stage
Close to Pavillon des Baigneurs (near La Ronde parking lot)
Einstein Avenue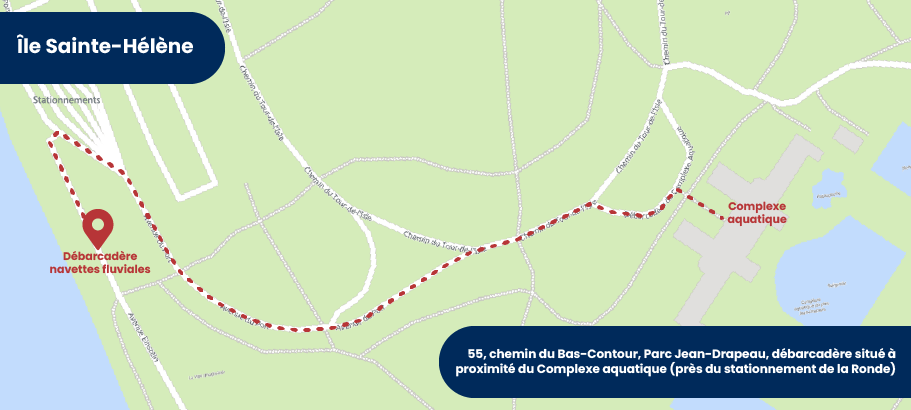 Going to Parc Jean-Drapeau or Île Ste-Hélène? Avoid traffic and take the river shuttle from the Old Port or Longueuil! Three trails covering a total of 15 km are yours to discover by bike, skates or on foot:
The Gilles-Villeneuve trail
The Olympic Basin trail
The Floralies Gardens trail
You can even tour the whole island. Have fun!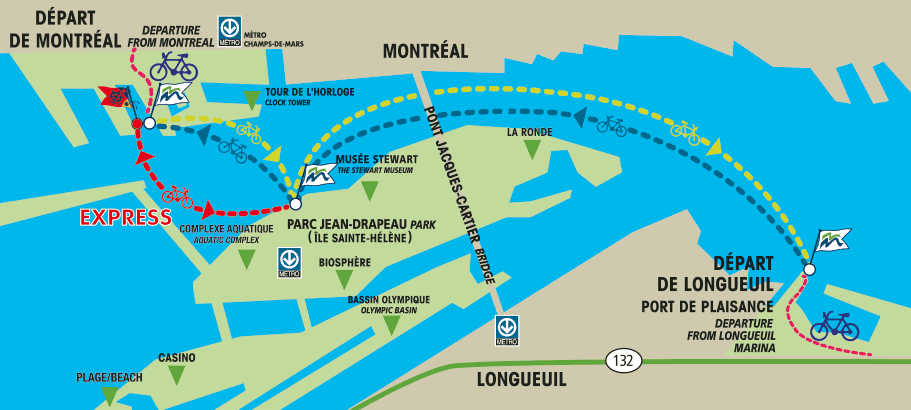 Leaving from Longueuil
Boarding point
Quai de Marina Réal Bouvier à Longueuil
Billetterie Navettes Fluviales, Longueuil, QC J4H 4C9

On the south shore, you can continue along Vélo Route # 1 towards Greenfield Park, Saint-Hubert, and beyond! Not only that, the Riveraine bike path maintained by the city Longueuil takes you right along the St. Lawrence River.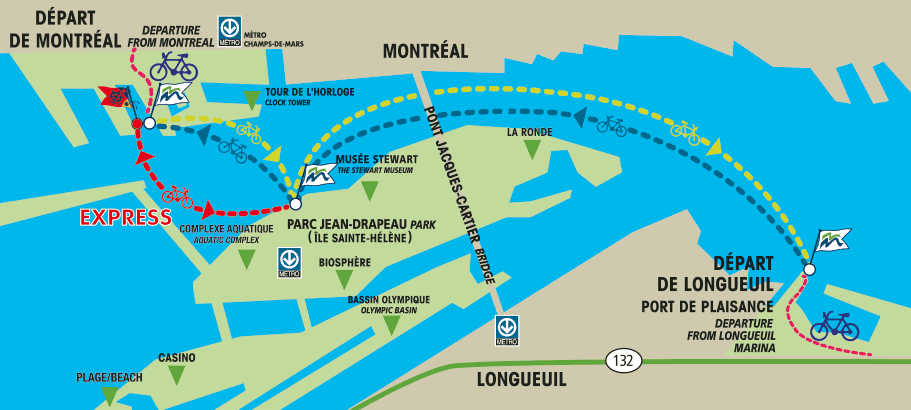 Leaving from the Old Port
Boarding point
Quai Jacques-Cartier au Vieux Port de Montréal
Rue de la Commune E, Montréal, QC H2L 5C1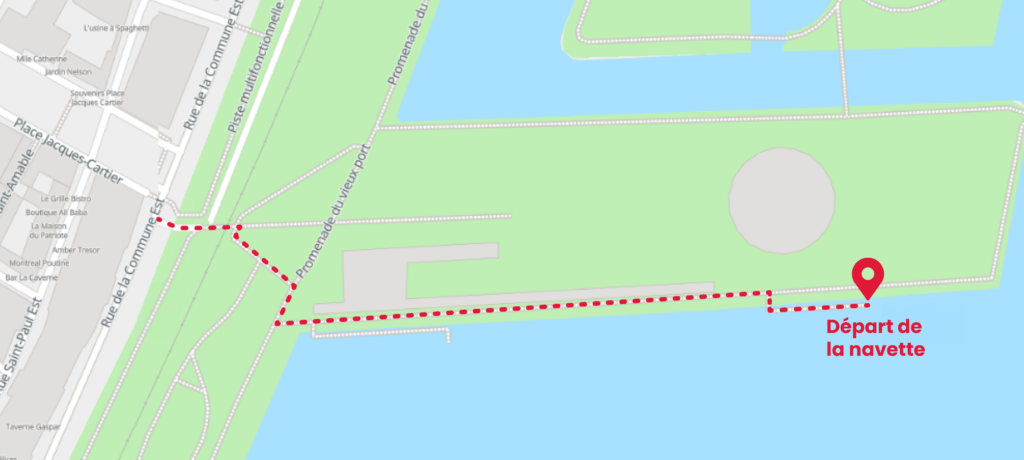 Itinerary
From the Old Port of Montreal, you can link up to three bike paths:
Route Verte # 5 crosses the Island of Montreal east to west along the St. Lawrence River.
Route Verte # 1 crosses the city from north to south. What a great way to explore Montreal!
The Lachine Canal bike path runs 11.5 km along the Lachine Canal from the Quays of the Old Port of Montreal to Lake St. Louis. Some 1 million users every year make this Canada's most popular bike path!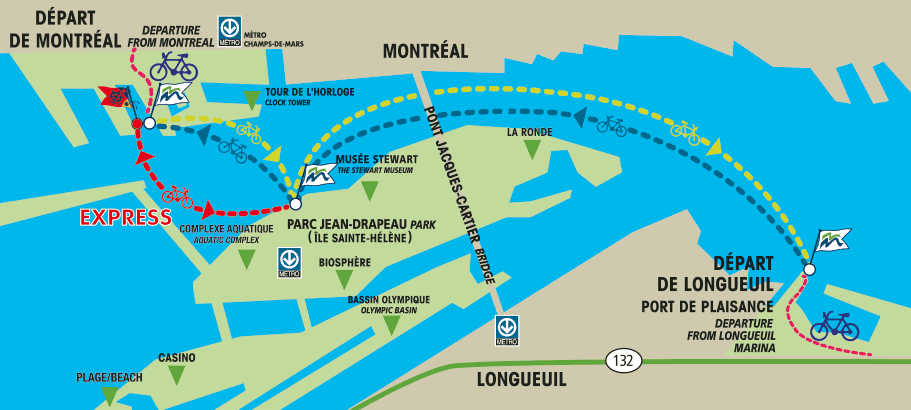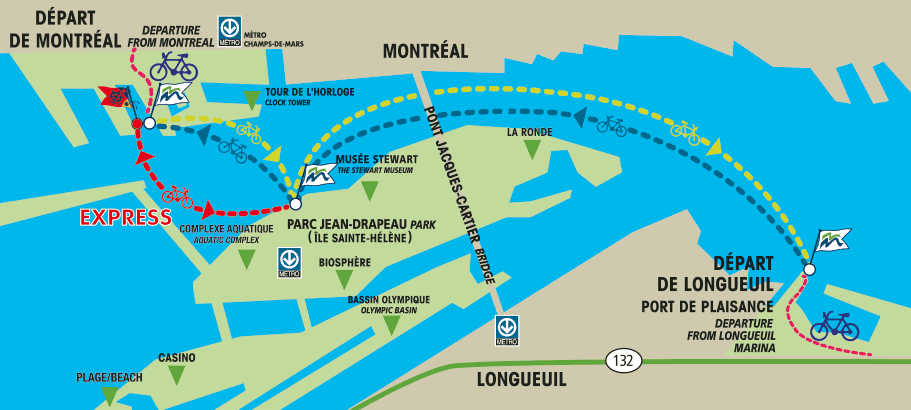 Bike Paths
Quebec boasts a great network of bike paths linking a number of cities, and the Route Verte greenbelt runs province-wide… so awaken your inner athlete! Hop off the ferry right onto the bike path junction and continue your way on the south shore of the St. Lawrence River. Go to the Route Verte website for the complete list of bike paths.
Please note that dogs are not allowed on board shuttles except guide dogs.